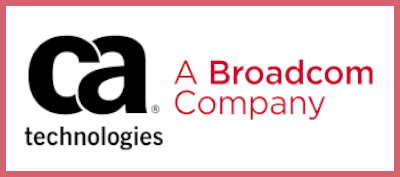 CA Technologies (A Broadcom Company) and Inspire for Solutions Development are partnering towards a common goal: Empower Digital Business Success for our clients in the Middle East.
We are glad to combine Broadcom's technology leadership and Inspire for Solutions Development's deep technical expertise. We partner to bring speed innovation while improving quality with continuous agile development and testing to our clients.
Agile Management (Rally)
Power your organization with enterprise agility. Gartner's Leader in the Magic Quadrant for Enterprise Agile Planning Tools.
AIOps & Monitoring
Deliver flawless AI-driven digital experiences with complete visibility and insight. API Management - Enables secure APIs, micro-services, users and transactions.
Automation & Continuous Delivery
Intelligent automation for continuous delivery and service orchestration of business and IT processes.
Clarity PPM/ITSM
Speed up your digital transformation with Clarity, the leading project portfolio management solution for the enterprise.
Continuous Testing
Modern, Intelligent Continuous Testing for DevOps.
Security
Embedding quality through every phase of the software delivery lifecycle. Intelligent security that controls cyber risk and stops data breaches.